Christmas is just around the corner. If you are planning a corporate Christmas party, then you need to act fast and make a booking. Suitable venues in Brisbane are in demand and you – and your staff – don't want to miss out.
The hottest event venue in Brisbane is The Joinery, in the heart of Brisbane's West End. This fabulous venue has everything you love – modern and urban chic features, mixed with an industrial, warehouse-style interior. Combining sky-high ceilings, exposed brick walls, polished concrete floors and designer pendulum lighting, this upmarket warehouse space is ideal for large groups up to 300 people.
Style Magazine (2017) describes The Joinery as one of Brisbane's 'hippest and most versatile function spaces'. We may be a tad bit biased, as we are the exclusive catering company for The Joinery, but we've loved this space ever since we laid eyes on it. We know you'll love it too! Get set for the best Christmas party ever with this exciting and contemporary venue.
Let your imagination go wild
Christmas is a time to let your hair down, celebrate with your staff and have some fun. Instead of choosing a 'same-same' restaurant (like most companies will), why not try something different? Surprise your staff with a dose of creativity and originality – and they'll rave about their Christmas party with their friends and family.
The Joinery is a blank canvas that's ready for you to customise however you want. You can have complete event customisation and have access to some of the best event styling, furniture hire and floral arrangements to suit your specific needs. Make your vision a reality with the help of The Joinery's passionate and creative team.
Some of the amazing events they've hosted include glamorous cocktail parties, gala balls, casual cocktail events and, even, a colourful, Tropicana themed night for Rio 2016 Olympics.
Realise your foodie vision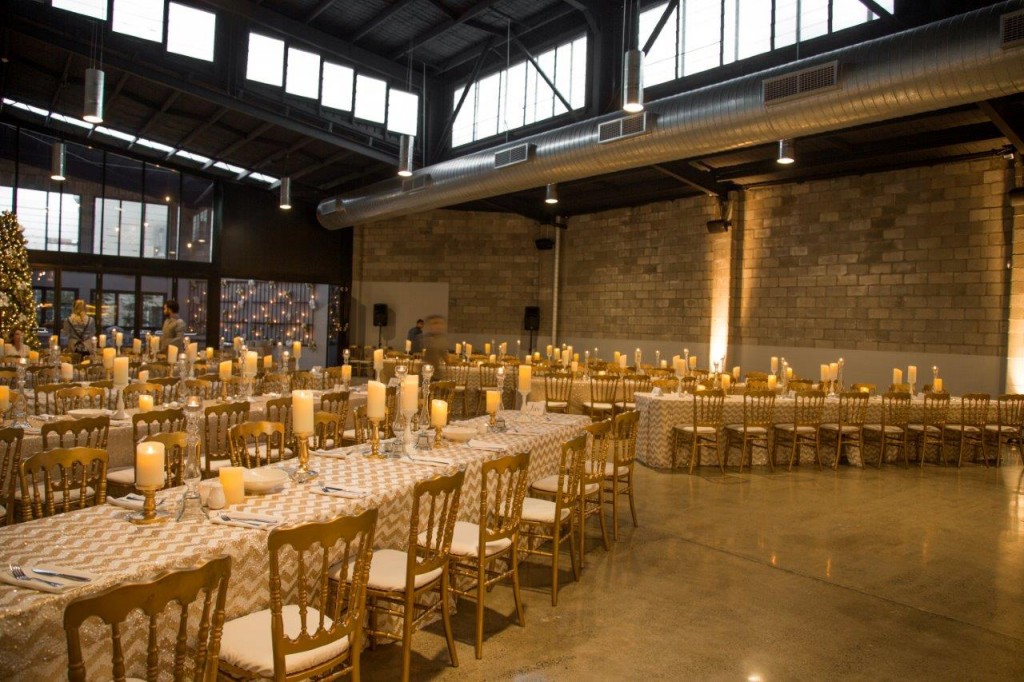 Whether you want a traditional sit-down menu, complete with a roast turkey, mouth-watering canapés or an international inspired menu, Chez Nous Corporate can create a customised menu that is perfect for your event. What better way to reward your staff (and yourself) for their year of hard work! Our catered food is fresh, delicious and impeccably displayed.
Chez Nous Corporate catering offers you a tailored menu to suit your requirements, culinary styles and budgets. Bookings are filling up fast so don't delay! A few last-minute spots may be available.
Book now to secure a spot at Brisbane's most exciting new venue and contact us to get started on creating your perfect Christmas party menu. Make this year's Christmas party spectacular and memorable!
References
Style Magazine, 2017: http://stylemagazines.com.au/lifestyle/brisbanes-best-venues-christmas-parties/