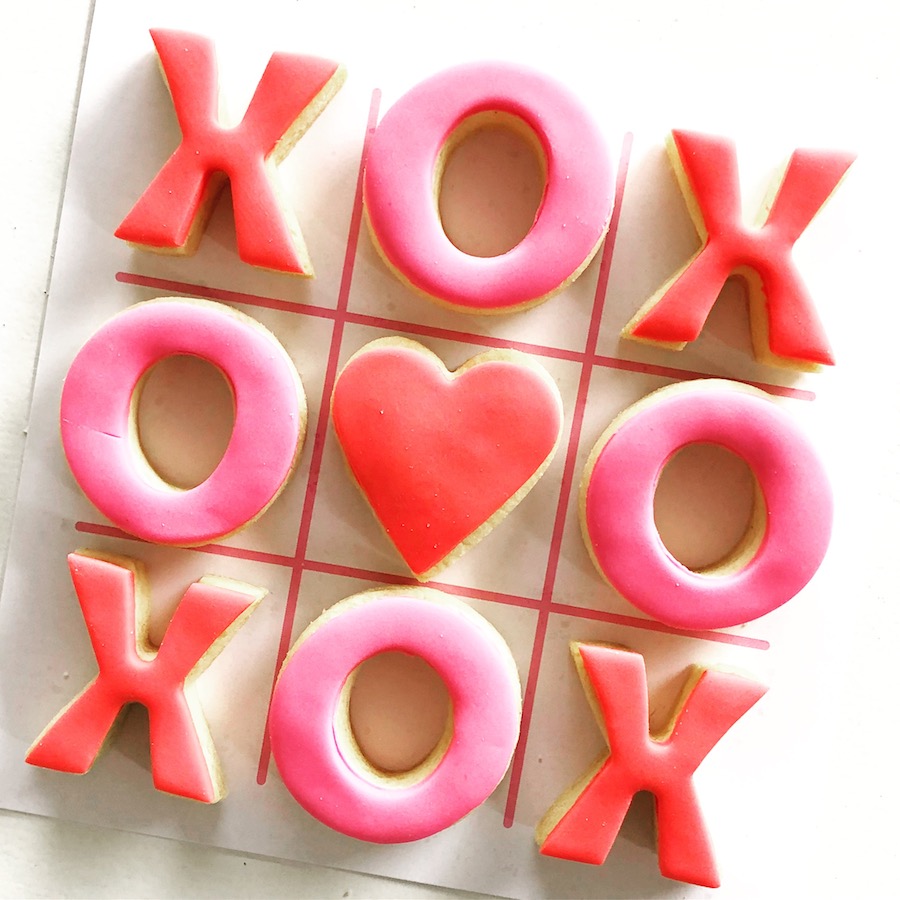 Game on with Chez Nous Corporate's Valentine's Day Tic Tac Toe cookies!
Get all your hearts in a row this Valentine's Day with Chez Nous Corporate's romantic edible Tic Tac Toe!
Share the love around the office or surprise your Valentine with a fun game of Tic Tac Toe featuring 12 iced cookies, game board and gift card, for $16 (plus GST and excl. delivery).
Available for delivery with existing catering orders, or collection from Chez Nous Corporate HQ in West End, from Friday, February 9 until Friday, February 16, this deliciously playful Valentine's Day Tic Tac Toe game will have you winning at love.
Be a smart cookie and order your Valentine's Day Tic Tac Toe cookies today at sales@cheznouscorporate.com.au or phone 3844 8588 (48 hours' notice required)!
Planning to pop the question this Valentine's Day?
Congratulations! You're about to embark on an exciting journey. Choose the right caterer for your wedding. Your caterer will make or break your big day. As Brisbane's leading wedding caterer, Chez Nous Corporate have worked with many couples to make their wedding a success. Our fool-proof guide will help you create a memorable and stunning occasion.

Choose a theme and cuisine
A wedding caterer can help you choose a theme that your wedding guests will love. Try Modern Australian cuisine, with fresh Australian seafood and a range of seasonal salads, side dishes and fruit desserts. A quirky fusion theme combines all of your favourite food from around the world. This eclectic and casual theme ensures that everyone's taste buds will be satisfied. At Chez Nous Corporate, our team designs custom menus that suit your tastes and budget. We work with you to make your wedding dreams come true.
Canapés, a la carte or buffet?
Choosing the style of food that you will serve will come down to your budget and the type of wedding you want. Cocktails and canapes is a sophisticated and modern choice that is popular with couples. An elegant sit-down meal, with a three-course formal dinner, will impress your guests and allow you to serve a set menu with all the trimmings.
Dream venue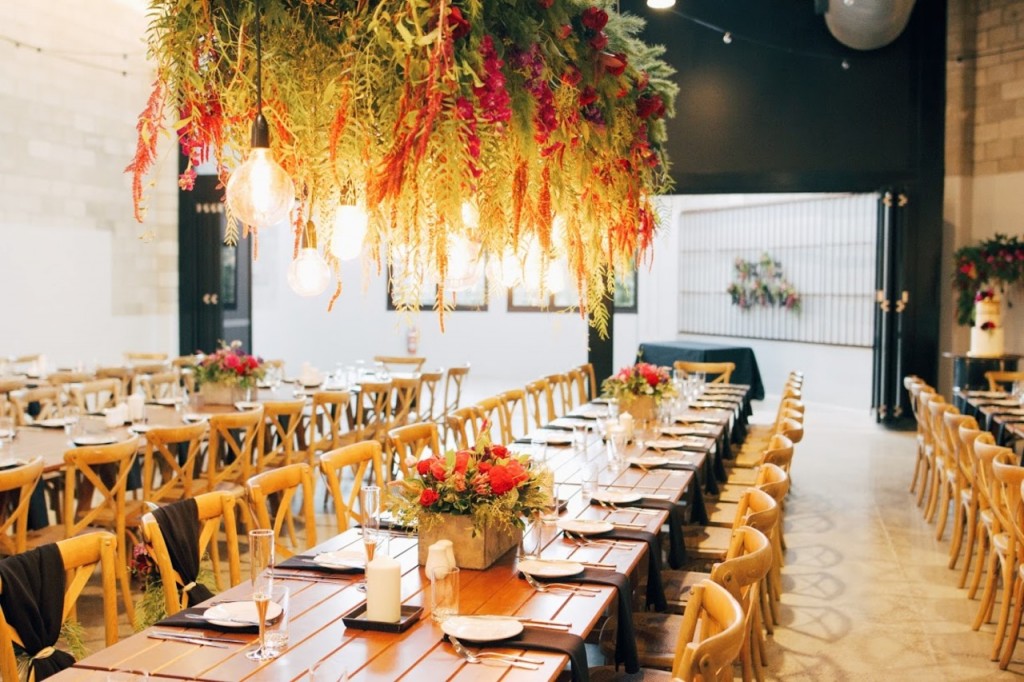 The benefit of wedding catering is that you can choose your dream venue. Hire a contemporary venue such as The Joinery in West End or a beautiful reception under a marquee. A professional wedding caterer will help you pick the perfect location and assist with everything you need to make your special day perfect.