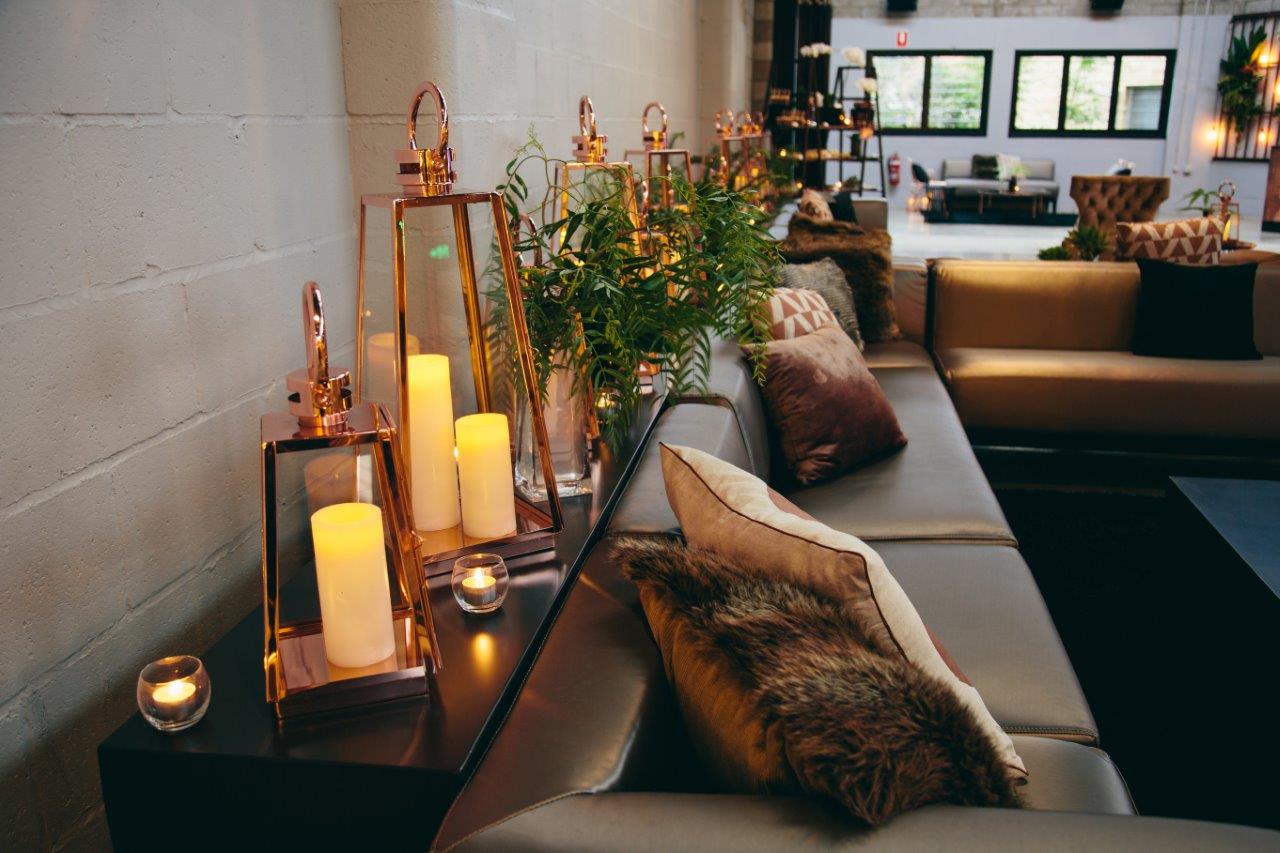 The year has flown by fast and it's nearly Christmas. We're counting down the weeks until Santa comes. The mistletoe is ready!
Christmas is a magical time of the year and a season to celebrate. If you haven't started planning your corporate Christmas party, then get started today. There's no better way to enjoy the spirit of the season than to host a corporate Christmas party.
There are many benefits of hosting a party including boosting staff morale, building goodwill and saying a big "thank you" for their year of hard work and effort.
We've put together these tips to help you plan your corporate Christmas party. Whether you want a simple affair of gourmet sandwiches and canapes, in your office, or go all out in making a big impression, our tips will help you have a successful party.
Choose your venue
The first step in planning your Christmas party is to choose a suitable venue. Whether you have a small group and want an intimate event or a large group of 100+ people, it should be able to cater to your needs.
Is the venue in a convenient location for your staff?
Does it allow you to customise your event with styling, props, floral arrangements and entertainment?
Does it offer a private function room?
What is the capacity for a standing-up or sitting down event?
How much do they charge for venue hire fees?
Our partner venue, The Joinery in West End is one of the newest and most versatile spaces for a wide range of corporate events in Brisbane. It has an industrial, warehouse-style interior with ultra-chic features like sky-high ceilings and designer pendulum lighting. It's glam meets industrial. This upmarket venue can cater for groups up to 300 people. The Joinery can help you with everything from styling, prop hire and entertainment.
If you are organising everything yourself, you need to choose someone to be in charge of coordinating, setting up and running the party itself. It's a mammoth task. There are so many things you need to consider including entertainment, serving staff, props, facilities, cleaning, food and drinks.
Choose your theme
Christmas is a time to let your hair down, celebrate and have some fun with your staff. Instead of choosing a 'same-same' restaurant (like most companies will), why not try something different? Surprise your staff with a dose of creativity and originality – and they'll rave about the Christmas party with their friends and family.
The Joinery is a blank canvas that's ready for you to customise however you want. You get complete event customisation and access to some of Brisbane's best event stylists, prop hire and floral arrangement companies. With the help of their passionate and creative team, you can make your vision a reality.
Here are a few Christmas party ideas:
Cocktail party.
Gala ball.
Hawaiian beach party.
Circus theme.
Hollywood glamour.
Hire a professional caterer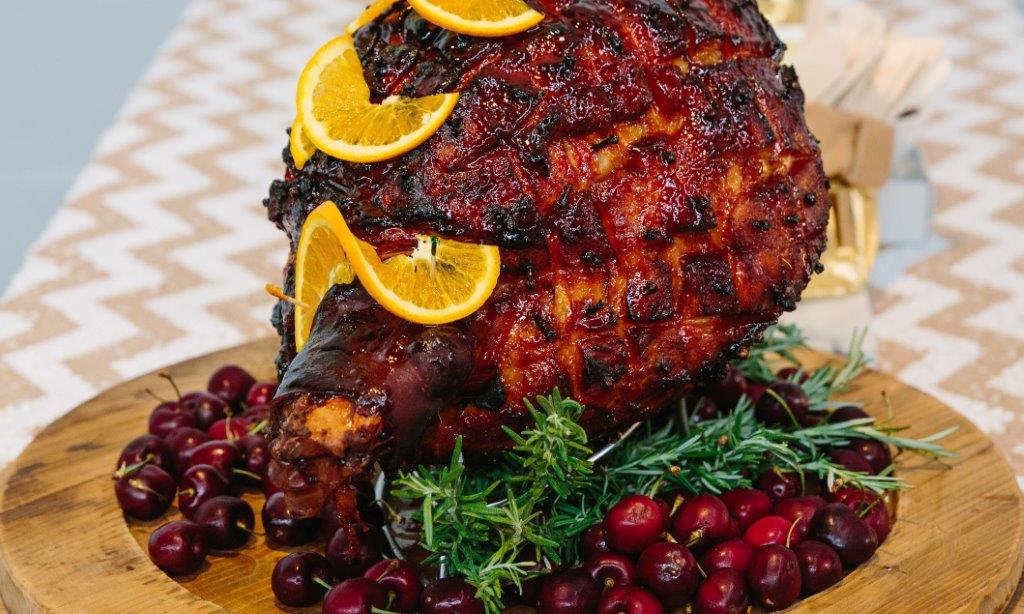 Christmas is a busy time of the year for businesses. In between the pre-Christmas rush of sales or the preparations of closing your business over Christmas, it's easy to feel overwhelmed. Remove the stress and hire a professional catering company.
A catering company can help you choose the perfect menu to suit your needs and will ensure that everyone's dietary needs are catered to. Whether you want a formal three-course dinner, canapes and cocktails in your office, a casual barbeque or a themed Christmas party at a hip venue, a professional caterer can work with your tastes and budget.
For a formal sit down meal rather than a buffet or cocktail style event, it's a good idea to have a seating arrangement. A well thought out seating arrangement will give people opportunities to mingle with each other. Before the meal, guests may like to relax on plush, luxurious sofas. For a more casual vibe, oversized cushions on the floor are welcoming and encourage your staff to mingle.
Choose the time of the day
A lunchtime event is a convenient option for your staff. Having your Christmas party during work hours means that it won't clash with family or other commitments. Your staff will appreciate the opportunity to take a few hours off work. Spoil your staff with a decadent lunch or a customised gourmet menu. For a big team, you can be imaginative with a themed night event.
Custom menu
A custom menu will suit even the fussiest eater. We can cater for every dietary requirement including vegan, vegetarian, gluten-free and healthy, lighter options. Go all out, with a decadent dessert bar or hot and cold buffet. Food stations with different heights, props, textures and abundance of food choices can add the 'wow' factor to your party.
Stand-up vs. sit down
A stand-up Christmas party encourages your staff to socialise and get to know each other. Canapes and cocktails are the ideal choices for a stand-up event. For a formal affair, you may like a three-course set dinner with Christmas favourites including roast turkey, ham, cranberry sauce and crispy, roast potatoes.
Entertainment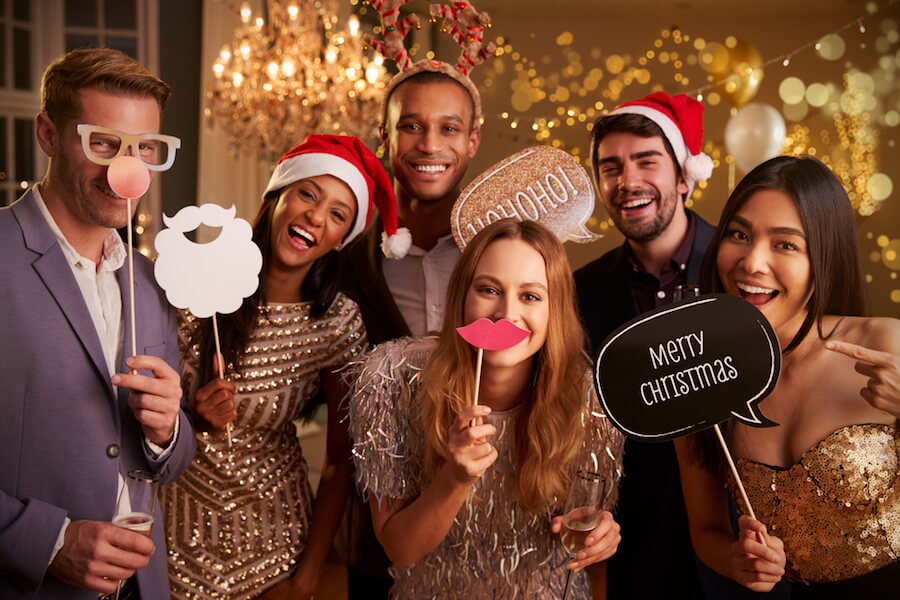 Professional entertainment can make an average event into an extraordinary one. For a seated event, live bands and stage shows, with dancers, comedians or circus performers, is memorable and fun. Roving entertainers are suitable for a standing event, such a cocktail party.
Options include:
Photo Booth: Selfie time! There are many quirky and creative options for photo booths. You can hire a classic retro-style photo booth or a modern and slick one. Hire a professional photographer and your staff can download and keep their favourite photos.
Music: Music adds to the atmosphere of your party. It helps your staff feel relaxed and is a fantastic ice-breaker. With a DJ or live band, your guests can hit the dancefloor. Just make sure to book a venue that has plenty of room for dodgy dance moves. Themed music, like the '70s or '80s, is popular. Don't forget the flares or '80s rara skirt.
Chez Nous Corporate can help you create an unforgettable event. From mouth-watering canapes to decadent dessert stations, we offer you the freshest, local ingredients and creative culinary concepts. Contact us today to get your Christmas party started.